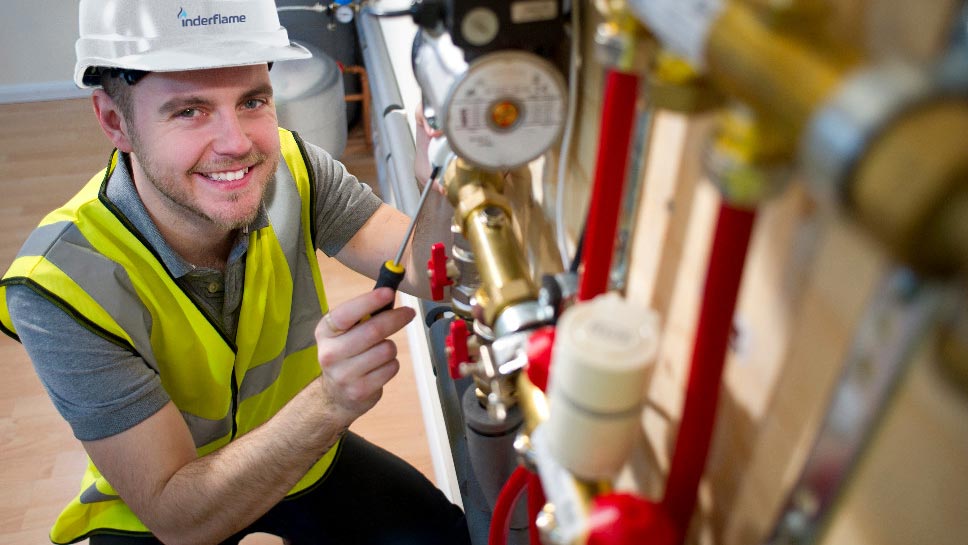 We have over 40 years of experience in the mechanical heating industry, we have seen what works and what doesn't. We have come across numerous problems and solved them. We understand heating systems inside out.
With Inderflame you don't just get our dedicated team working with you, you get the weight of all our accumulated knowledge. Our friendly staff are always ready to help and advise. We pride ourselves on delivering an exceptional service, on time and on budget, no matter what the scale of the project.
Conveniently situated in the heart of the West Midlands with excellent connection to the motorway network we are ideally placed to reach you. From our central head office in Droitwich we can work anywhere across the United Kingdom. Our mobile engineers provide a fast emergency breakdown response no matter where you are located, at any time of day or night.
We don't offer off-the-shelf packages, but rather tailor-made packages to suit you and your business. Whatever maintenance schedule you require we can do that for you. If your project is restrained by your budget, we can source the most cost-effective solution for you. If you simply want a one-off service to ensure that your heating system is running efficiently, we can do that for you.
At Inderflame we take the time to ensure that we fully understand your needs, and deliver a first-class professional result, with our highly skilled team of engineers. All our engineers are qualified to the relevant standards for the industry, and we take the time to ensure that we are up-to-date with the latest industry innovations and regulations. So, whether the Government has just changed a guideline, or a new highly efficient boiler has just been developed, we will know.
Whatever you need, wherever you are, Inderflame will deliver.